Air Transportation Containers
For air transportation containers that provide maximum storage and protection, purchase aircraft cases created and manufactured by HRD Aero Systems, Inc. We are one of the largest shippers of compressed aviation bottles in the world and the main supplier to the world's leading airlines.
What is an Air Transportation Container?
Air transportation containers are closed boxes typically comprising an aluminum frame and plastic walls. They are designed to resist water, dust, impact and shock for optimal quality and safety.
What Are Oxygen ATA Containers Used For?
In 2009, the US DOT established a new requirement for transporting Oxygen systems (HM224B) to protect against explosions in case of an unexpected fire onboard an aircraft.
These requirements include rigorous drop testing of 280 drops, while being able to withstand numerous flame and high heat tests.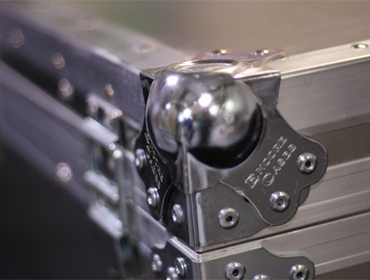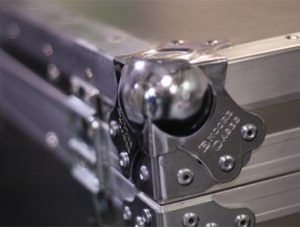 HM224B Spec Aer02case
You can ensure that your most valuable items are safe and secure with our reliable Aer02case. The Aer02case from HRD Aero Systems, Inc. fully meets the USDOT HM224B requirements (effective Oct 1, 2009) for thermal and fire protection set forth in the 49 CFR 173.168, as well as the ATA 300 Category I packing requirements.
The development of the HRD Aer02case was the result of on-going testing with major airlines and experience of shipping oxygen units. Its patent-pending insulation produces a packing system that's stronger and more durable than any other container in use today. Through extensive design testing, every feature was critically evaluated in order to remove all excess weight from the container.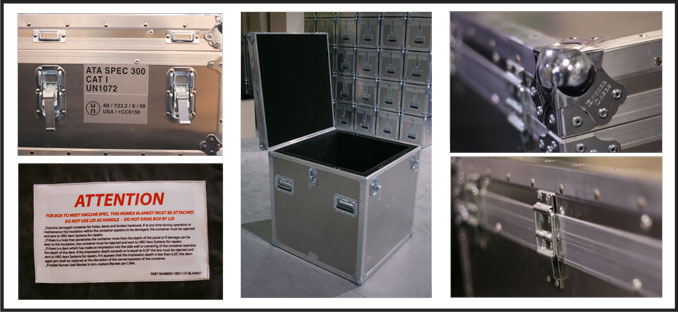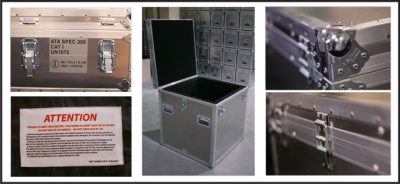 ATA/DOT-Approved
When you purchase or rent HM224B cases from HRD Aero Systems, you can relax knowing that your equipment, cargo and goods are protected and secure. All of our containers are approved by the Air Transportation Association (ATA) as well as the United States Department of Transportation (DOT), so you can be sure that you're getting the most value and security from your case.
You can buy our HM224B oxygen cases in various sizes based on your individual storage and transportation needs. Whether you're shipping goods or carrying cargo, one of our three size options will be sure to get the job done.
You can rent or purchase one of our standard case sizes:
11 cubic feet
50 cubic feet
115 cubic feet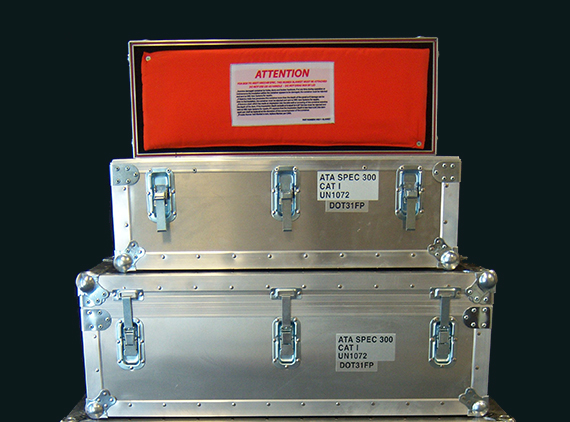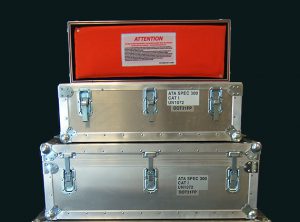 Special Features of ATA Containers
When you invest in HM224B oxygen case rentals or purchases from HRD Aero Systems, you'll experience all the benefits of our high-quality vessels. We strive to manufacture durable, practical and convenient ATA containers that customers can trust, whether they fly a commercial, military or corporate aircraft.
We have improved numerous features on all of our new ATA containers, including:
Improved latches
Lighter weight
Internal reinforcement
Blind rivets
Raised handles for easier transport
Buy or Rent ATA Containers at HRD Aero Systems Today
If you're looking to rent or buy ATA containers that set the standard for quality and reliability, HRD Aero Systems has what you need. We always strive to deliver the most affordable rates and turnaround times for our customers to meet their aviation requirements.
Contact us for pricing and availability information today!