Automated External Defibrillators
An automated external defibrillator (AED) is a portable, lightweight, highly sophisticated medical device that can analyze the human heart's rhythm and deliver an electric shock to restore a normal heartbeat. These devices enable basic life support (BLS) personnel to respond to medical emergencies involving sudden cardiac arrest (SCA). SCA occurs when the heart malfunctions unexpectedly, leading to death when not treated immediately.
HRD Aero Systems is proud to partner with Philips and offer the HeartStart FRx defibrillator as part of our comprehensive line of aircraft safety equipment. The HeartStart FRx stands out from similar designs by using advanced technology that guides you through treating a victim for suspected SCA, including an audible metronome, step-by-step voice commands and cardiopulmonary resuscitation (CPR) instruction.
Advanced First Aid Medical Devices for Aircraft
Before the development of AEDs, many airlines could not provide an emergency response until they diverted the route and landed, creating a delay that jeopardized an individual's chance of survival. A law adopted by the Federal Aviation Administration requires that all commercial airlines in the United States equip each aircraft with an AED and train staff on how to use them. Without an ambulance or a hospital nearby, AEDs are usually the only equipment available to help crew members or passengers experiencing SCA.
Statistics from the Centers for Disease Control and Prevention reveal that cardiovascular disease is the leading cause of death in the United States. Also, according to a study on high school student-athletes who experienced exercise-related SCA, 89% of individuals survived if an on-site AED was used to assist them, so this is vital equipment to have.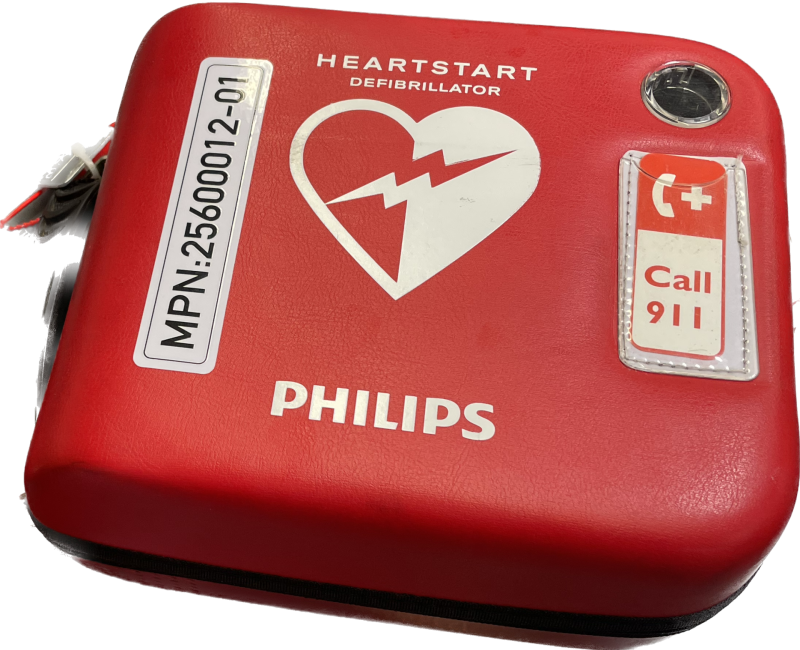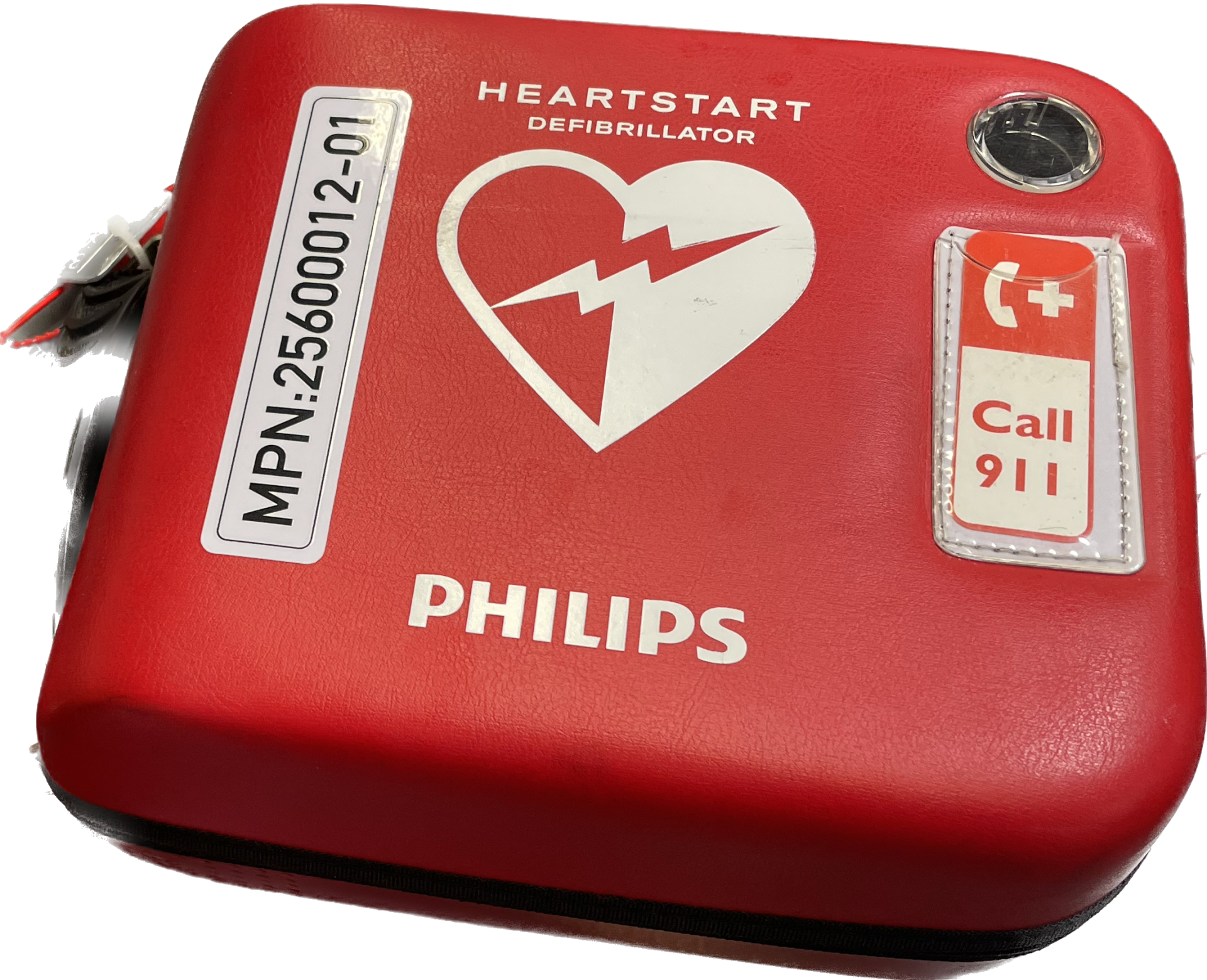 HeartStart FRx Product Features and Benefits
The HeartStart FRx system includes various features that help assist in the treatment of sudden cardiac arrest. With a durable design, simple setup and easy-to-understand voice prompts, the device's design is ideal for BLS users on commercial or privately owned aircraft.
Among the many features of the HeartStart FRx are the following:
Ease of use: Clear voice instructions provide detailed guidance during the resuscitation of an affected individual.
Durability: The HeartStart FRx defibrillator can withstand extreme temperatures, rough handling, and wet or dusty surfaces.
Reliability: Powered by a long-life battery, the device performs automatic daily, weekly and monthly self-tests, including testing that measures pad readiness.
Versatility: The SMART pads are compatible with adults and children, eliminating the expense of multiple pad sets or separate devices.
Advanced technology: Analysis automatically assesses the victim's heartbeat and will not deliver treatment unless the system determines the rhythm as shockable, even if the user engages the shock button.
Data transfer: The HeartStart FRx can store analysis decisions and an incident's chain of events, including the first 15 minutes of the electrocardiogram. The device can transfer this data wirelessly to any smartphone or personal computer.
Minimal maintenance: The defibrillator requires minimal maintenance periodically, including replacing the battery and the pad cartridge. Each system includes a maintenance sticker to track the necessary replacement times.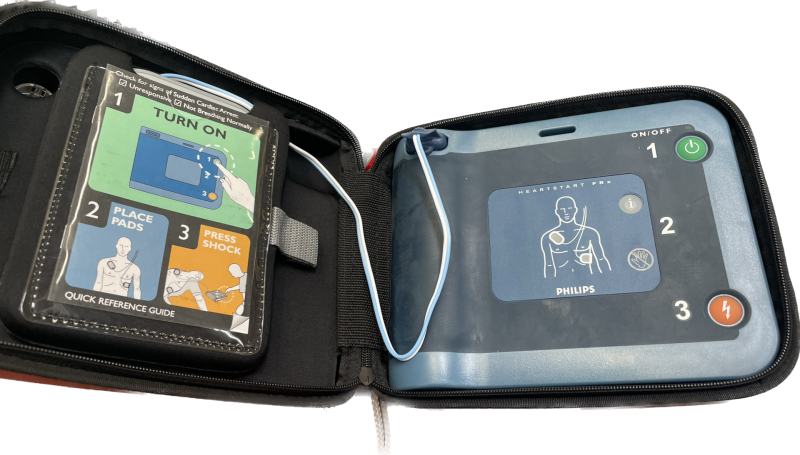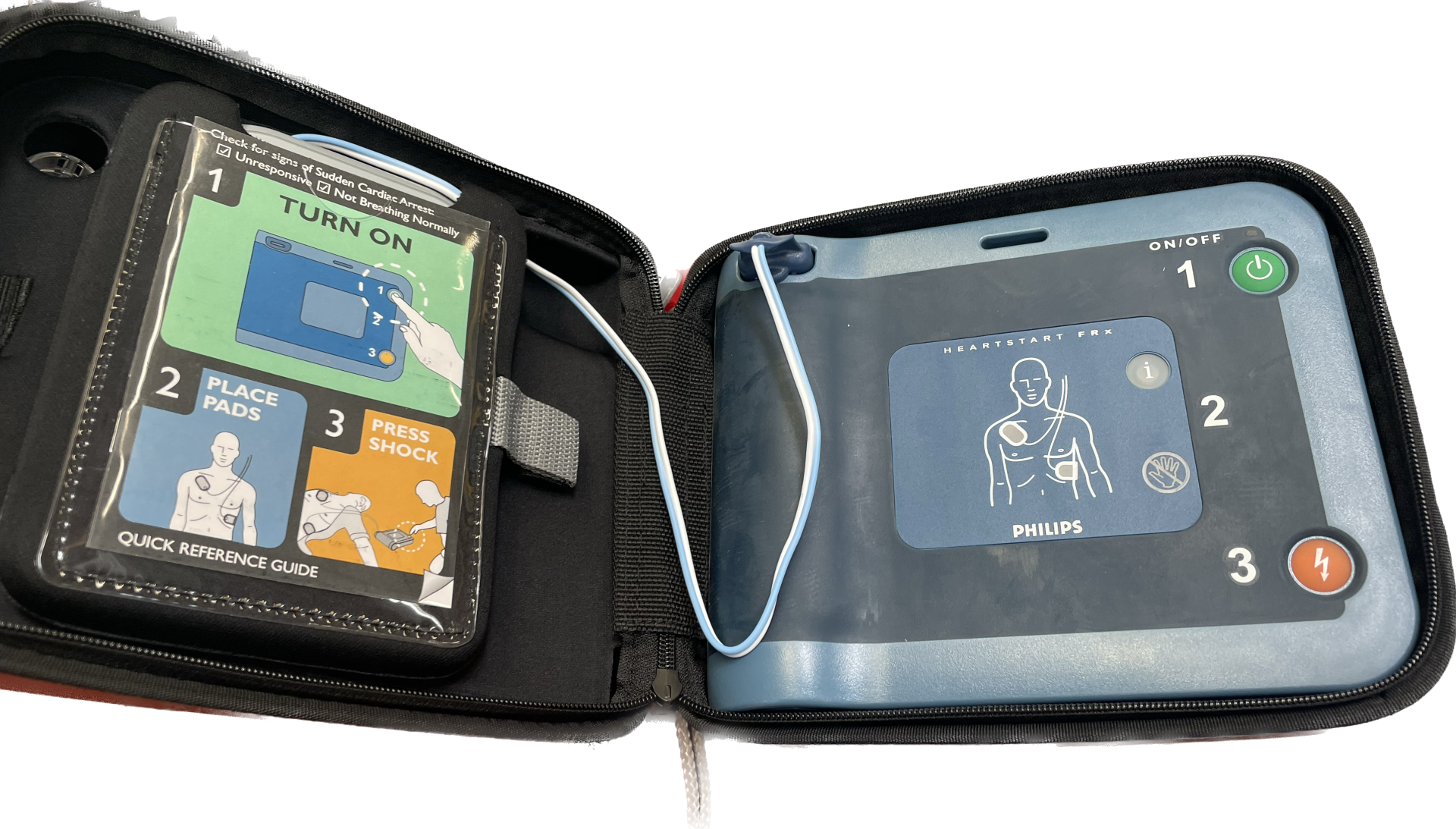 HRD Aero Systems also offers an extensive selection of accessories for the HeartStart FRx, including carry cases, signage, wall mounts and cabinets.
Discover More About AEDs With HRD Aero Systems Today
If you want to learn more about the HeartStart FRx defibrillator and how it can benefit your aircraft application, the professionals at HRD Aero Systems can guide you. With strategic locations worldwide, our team can provide the expertise and individualized attention your organization deserves. Contact us online for pricing or service information.