Aircraft Oxygen System Servicing
Humans need an adequate amount of oxygen to function, and this is especially true in high altitudes where our bodies cannot take in as much oxygen as usual. That's why it's vital that your aircraft oxygen systems operate efficiently, ensuring that the aircraft cabin is properly pressurized and passengers have a supplemental oxygen supply at all times. You can minimize the chances of unexpected oxygen loss by booking aviation oxygen system servicing to verify that your equipment is functional and safe.
At HRD Aero Systems, we offer professional aircraft oxygen system inspections, servicing and repairs to ensure reliable and enduring oxygen delivery. We're your California destination for affordable, high-quality aviation services.
How Often Do Oxygen Systems Need to Be Serviced?
The United States Department of Transportation (DOT) requires that all aircraft oxygen cylinders undergo hydrostatic testing regularly to ensure that they can operate under high-pressure conditions and are free of stress cracks and corrosion. Different types of oxygen cylinders require different testing frequencies and service life requirements:
3AA cylinders: Test once every five years with indefinite service life.
3HT cylinders: Must test every three years with 24-year service life.
Composite cylinders: Implement testing every three years with 15-year service life.
You can refer to the hydrostatic due dates stamped on your cylinders to ensure that they are not past their required testing times.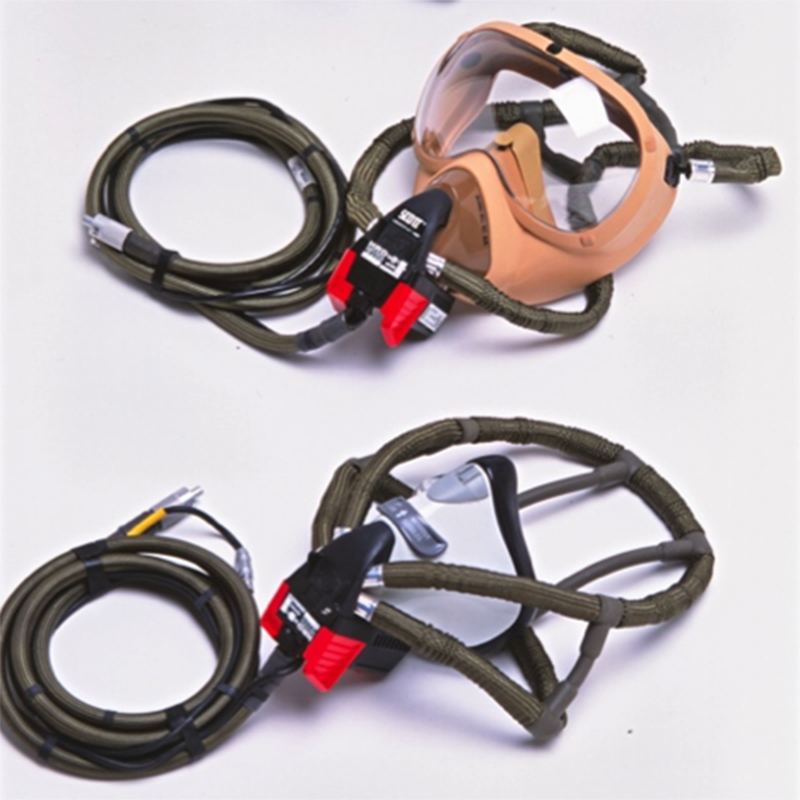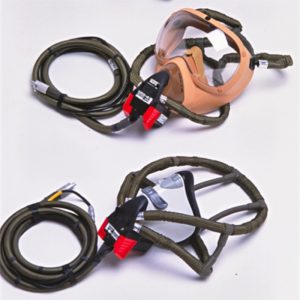 What Are the Different Parts of Oxygen Systems?
Aircraft oxygen systems have far more working components than meet the eye. Some of the primary parts of your oxygen system include:
Masks: Oxygen masks provide passengers and crew with a viable oxygen source they can use during pressurization system failures and altitude spikes.
Oxygen cylinders: The purpose of oxygen cylinders is to store a sufficient oxygen supply as pressurized gas or liquid.
Regulators: Regulators help reduce cylinder pressure to the appropriate levels for breathing.
Flow indicators: Also known as flow meters, these components indicate existing flow using an apparatus that moves when an oxygen stream is present.
Plumbing and valves: These are tubing and fittings that connect components of the oxygen system.
Our technicians can inspect and repair any of your oxygen system's most vital parts.
What Are the Different Types of Oxygen Systems?
What oxygen system you have on your aircraft depends on how high your plane generally flies and its corresponding altitude limits. There are three standard types of aviation oxygen systems:
Continuous flow: For aircraft that fly under 25,000 feet or utilize a portable oxygen supply.
Diluter demand: Meant for flight between 25,000 and 40,000 feet high.
Pressure demand: Systems for aviation at over 40,000 feet.
No matter what system you have on your plane, the experts at HRD Aero Systems can service it.
What Brands and Manufacturers Do We Service?
When you choose us for aircraft oxygen system services, you can expect fast and efficient maintenance, repairs and overhauls from our highly trained technicians. The HRD Aero Systems team has the knowledge and resources needed to service systems from many major brands, including:
Avox
Carleton
Scott
B/E Aerospace
Adams Rite Aerospace
EROS/Intertechnique
Book Aircraft Oxygen System Inspections at HRD Aero Systems
You can ensure the quality and functionality of your oxygen cylinders, regulators, masks and more with aircraft oxygen equipment services at HRD Aero Systems. We've spent over 35 years delivering dependable and cost-effective services that commercial, military and corporate clients can trust.
Contact us to schedule services today!